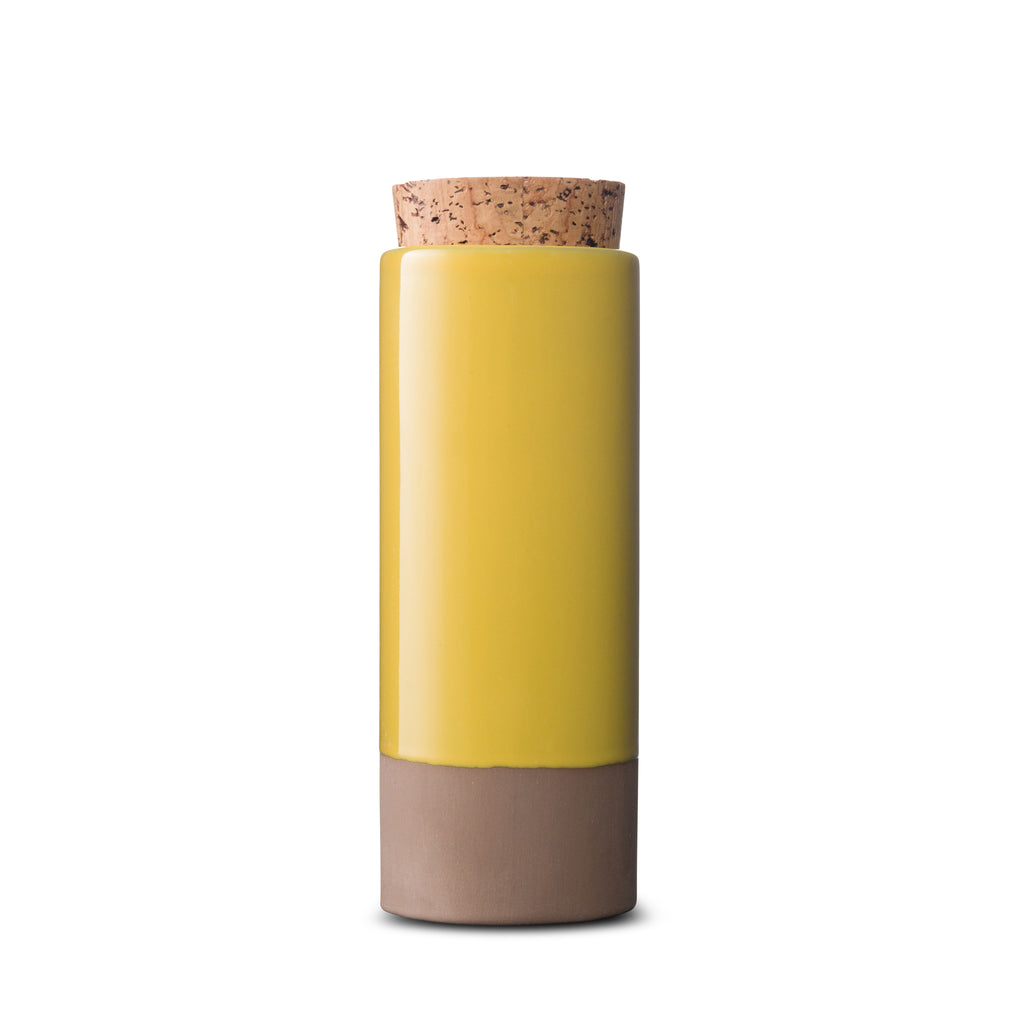 Travel Cup | Sunshine
An organic and sustainable to-go cup!  The sleek, narrow design makes it comfortable to hold, and fits well in car cup holders.  A natural cork lid keeps your drink hot for longer, and prevents spilling during travel.  The cork and unglazed bottom offer an organic element to this simply glazed modern design in yellow.  This is a versatile piece that would also look great as a countertop storage canister, or can be used without the lid as a vase.  
These cups are dishwasher and microwave safe.  Corks can be simply washed with soap and water.
---
More from this collection